Outdoor workers are often exposed to many different types of health and physical hazards. Some of these common hazards include physical hazards, biological hazards, and poisonous plants and wildlife. Outdoor workers such as landscapers, construction workers, farmers and mechanics should be educated on what work hazards to expect specifically explaining hazard identification.
A physical hazard is anything from extreme cold, heat, noise to even lightening. Extreme physical hazards can cause things like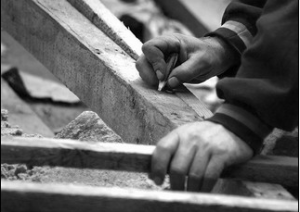 hearing loss, hypothermia, exhaustion and even death. According to the CDC construction workers, laborers, machine operators and engineers have been struck by lightning most often on the job, and are also more susceptible to cancer causing UV rays if not properly protected.
Biological hazards include any type of disease spread by venomous wildlife, insects or poisonous plants. All workers should be aware of Mosquito-borne diseases like the West Nile and common plants to look out for such as poison ivy. In addition to natural hazards there are man made hazards including pesticides, and other chemical compounds used by workers daily.
It's recommended that all outdoor workers are properly trained and protected for their working environment. Equipping your employees with the proper gear depends on their job description and site location. In general, outdoor workers should have access to head and face protection, ear protection, and eye protection and high visibility rain gear.
How do you educate your workers? Share with us now!
Viewbrite Safety Products Facebook
Viewbrite Safety Products Twitter