Labor workers are susceptible to a number of life threatening injuries every day. Falling objects, heavy machinery, and hazardous materials are just a few construction site dangers. Job site injuries are serious and can be lethal. It is important to arm yourself and your employees with the right gear. Proper protective gear should be provided and required for all employees including protective eyewear, hard hats, and steel toed boots.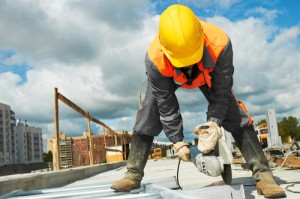 Protective eyewear can save eyes from foreign objects, chemical splashes, and flying debris in industrial work environments.  Look for a durable eyewear offering good peripheral vision with UVA and UVB ray protection. Encourage employees to wear them onsite when working with potentially dangerous substances or machinery.
Steel toed boots are necessary at any construction site. They provide protection against injury from sharp and heavy objects.  Look for a durable boot with waterproof qualities with slip resistant features to protect feet in any circumstance.
Hard Hats protect the most important part of the body, the brain. Safety hard hats are designed with space between the shell and the head to provide a cushioned defense on impact. Look for a hardhat constructed with high density polyethylene and that meets ANSI standards.
Being safe is always smart. How do you protect your employees against injury on the job site? Share with us now.
Viewbrite Safety Products Facebook
Viewbrite Safety Products Twitter
Viewbrite Safety Products YouTube