Highway road workers are exposed to many dangers and hazards every day. Often road construction and maintenance workers are surrounded by loud noises, extreme climate, chemical and environmental hazards. According to the Federal Highway Administration there were 37,476 injuries in work zones in 2010. This equates to one work zone injury every 14 minutes, or about four people injured every hour. In order to better protect your employees from these elements it's necessary to provide quality equipment and gear.
Winter is here, and the temperatures are dropping significantly. Here are a few must-have items that will equip you and your workforce with the right gear to stay safe through the icy winter season.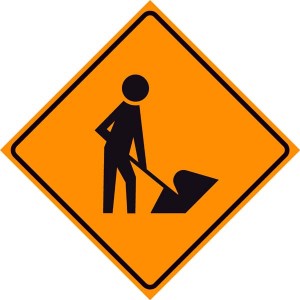 The Hi Visibility Rip Stop Bomber Winter Safety Jacket – ANSI Class 3 is ideal for construction, municipalities, shipyards, and anywhere hi-visibility apparel is necessary. This jacket will keep you warm, dry and visible. It features a waterproof polyester shell, zipper closure with double flap storm front, removable black fleece liner, and reflective properties.
Thick gloves like the Premium Side Split Hi Viz Glove are necessary when working outside in chilled temperatures. These feature hi visibility with reflective stripe are a durable, visible, and protect against frost bite and injury.
Water proof boots are another great investment at winter time with snow and slush on every corner. The Yellow 17″ Slush Boot slush boot is equipped with ribbed soles for slip resistant comfort, an adjustable top strap to fit comfortably over work shoes, and bright yellow color to stay visible.
The primary cause of roadway construction worker fatalities between the years of 2005-2010 was run overs or back overs, often by dump trucks who did not see their co-workers. High visibility equipment may have prevented some of these fatalities.
What kind of equipment are you using to protect your employees this winter? Share with us now.
Viewbrite Facebook
Viewbrite Twitter
Viewbrite YouTube