May is Clean Air Month; supported by the American Lung Association to educate people on the impact air can have on their lives. Since breathing is an involuntary act, it can be easy to forget about the importance of air. There are many ways air quality can affect everyday life. Such as greenhouse gases, vehicle and factory pollutants, acid rain and even mold. Bad air quality can harm both the environment and human health.
EPA's Office of Air Quality Planning and Standards set the National Ambient Air Quality Standards which control pollutants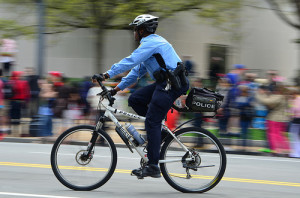 harmful to both people and the environment. There are two types of standards in place to safeguard air quality. Primary standards protect against health effects while secondary standards protect against damage to farm crops, buildings and vegetation.
Bad air quality can be extremely harmful to the environment and your employees.  Such health effects include increased respiratory symptoms, hospitalization for heart or lung diseases, and even premature death. Common air pollutants include ground-level ozone, carbon monoxide, sulfur oxides, nitrogen oxides, and lead.
Here are a few steps you can take to help keep air quality clean:
Choose not to smoke, especially in confined spaces or near children. This can quickly decrease the quality of air in the room and cause harmful long term health effects.
Protect your lungs with a dust mask or face covering when appropriate. It can help fight against dusts, mold, or toxins encountered on the job.
Carpool when possible, or better yet walk or ride a bike for a healthy and fun commute. This is a great way to save on gas, and reduce air pollution.
Buy green products for your home and office. Choose energy efficient light bulbs, recycled paper and auto shut-off safety outlets.
How are you impacting our air and environment? Talk to your employees about the importance of Clean Air Month.
Viewbrite Safety Products Facebook
Viewbrite Safety Products Twitter