A waste substance is defined by the Federal and State regulations as substances that pose a threat to human health or the environment if not properly managed. Waste management workers receive monthly training on a variety of OSHA related topics but it doesn't hurt to review safety. Keeping safety top of mind is crucial in an industry like waste management because hazard and injury are a consistent threat.
Injury and illness prevention is first on the list when talking about waste management. As laid out by OSHA the key elements in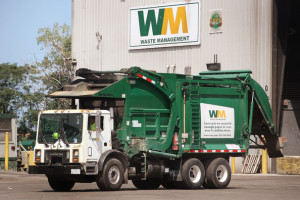 prevention include management leadership, worker participation, hazard identification prevention and control, education, and program evaluation and improvement.
Let's talk about management leadership; in order to provide a safe healthy working environment your team needs strong leader. In addition to protecting human life and employee health, injury and illness can put any business at great financial risk. According to the 2010 Liberty Mutual Workplace Safety Index, the direct cost of the most disabling workplace injuries and illnesses in 2008 amounted to $53.42 billion in U.S. workers compensation costs, more than one billion dollars per week.
Avoiding on the job injuries may seem impossible in waste management, but small things like enforcement, education and awareness have been proven to work. The first step is to provide proper safety gear and require employees to wear it onsite at all times necessary. The second step is education. This is important for growth and learning; teach your employees why they need to wear protective gloves and what the benefits are in doing so. Lastly is awareness, which is important in keeping safety top of mind. Sometimes safety practices are easy to forget when life gets busy, but if management and other employees are following safety protocol it acts as a good reminder for others.
If you are in waste management, in what ways do you enforce safety? Share with us now!
Viewbrite Safety Products Facebook
Viewbrite Safety Products Twitter