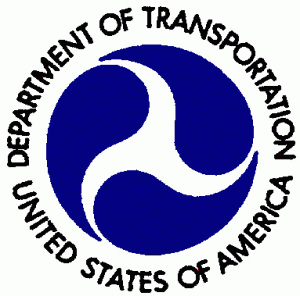 Seeing construction workers in their neon orange safety vests or safety green t-shirts is a common sight. What many people don't know is that these workers are required to wear these vests by the FHWA, or the Federal Highway Administration.
U.S. Department of Transportation
The Federal Highway Administration is a branch of the U.S. Department of Transportation that deals with everything concerning the highway systems in our country, from construction to design to maintenance, and this includes the workers. Working near the highway is a dangerous job, and so the workers are required to wear the safety green t-shirts and other highly-visible safety vests to ensure everyone stays as safe as possible. The statistics are hard to believe – over 100 workers are killed and over 20,000 are injured every year working near the highway, so the FHWA created regulations and requirements for safety vests. Workers are now required to wear ANSI Class 2 or Class 3 safety garments to make sure they are as visible as possible.
Safety Vests
These safety vests are vital, seeing as working near the highway is such a dangerous job. Not only are construction workers required to wear them, but EMTs, police officers, and many others whose jobs bring them close to busy highways. Various other safety tools can be used by workers to help raise safety, from lighted traffic cones to portable spotlights to hard hats.
FHWA History
The history of the FHWA is long and eventful, always changing as highways became more and more of a part of American life. The FHWA itself was created in 1966, but it had several earlier predecessors. For example, the first proto-FHWA was the Office of Road Inquiry, created in 1893. Just a little over a decade later, in 1905, it was renamed the Office of Public Roads and put under the jurisdiction of the US Department of Agriculture. Ten years later, the name was changed again to Bureau of Public Roads in 1915, and then again in 1939 to the Public Roads Administration. This early type then became the Bureau of Public Roads in 1949, and finally, in 1966, the FHWA as we know it was created.
Topics Covered
Covering topics including environmental concerns, making the most technologically advanced highways, and safety for those both constructing and using the roads, the FHWA is involved in more than just building roads. They are also currently working on various projects, including one for increasing safety at toll plazas for both the workers and the drivers. There is also a program for making roads as efficient as possible in order to reduce emissions. Yet another program focuses on congestion relief, that is, trying to make roads accessible for the growing population in the US. They also have programs for motorcycle safety, as well as for roads and bridges in Native American Reservations.
Travel
If you think about it, traveling is a huge part of American life. People traveling to get to work, to visit families, and to pick up groceries all require getting in a car and using the roads. The FHWA is the reason traveling across the United States is possible. Because safety is so important, the FHWA is always creating safety programs and regulations, such as the one requiring construction workers to wear the safety lime t-shirts so they remain visible, even in the worst weather conditions.