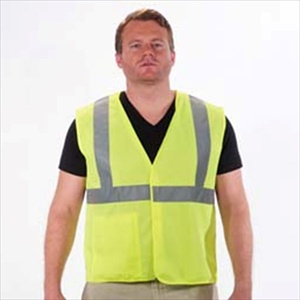 Safety vests are worn all around the globe by workers who use them as part of required safety gear and by private citizens who want to be protected while they go about their private affairs. They come in bright colors with optional modifications and can be customized with a company logo or name or any sort of label.
OSHA and ANSI
In many countries there are government regulations that require the use of special gear by workers under safety guidelines set by national and international organizations. In the United States, for instance, OSHA (Occupational Health and Safety Administration) drafts regulations covering the workplace, and the ANSI (American National Standards Institute) sets the standards that employers follow voluntarily or by law. There are also other options, such as lime t-shirt.
Who Uses Them?
People in law enforcement, highway construction, airport ground crews, and who work with heavy machinery are required to wear brightly-colored garments when in an area where traffic exceeds 25 miles per hour. School-crossing guards and those who direct traffic wear them, as well, to attract attention and signal their official capacity. Utility workers also don the yellow or orange gear before they stop along the roadway to work on our telephone and electrical systems.
Voluntary use of padded vests is usual these days in equestrian sports, to shield the upper body from the impact of a fall, from the hooves of the horse, or from jagged ends of broken jumps or fences. A vest can even be inflatable, for superior protection of the spine and other bones of the torso. Cyclists often wear bright colors to make themselves more visible to motorists, and reflective strips if they ride in the dark. Pedestrians also benefit from outfitting themselves, their children, and even their dogs with more visible gear.
Pedestrian
All of us have had the experience of seeing a pedestrian in dark clothing at the last minute, either walking on the side of the road or cutting across the street. It is much easier to spot the reflectors on a bicycle than the cycle and rider. People now can wear a vest at night and get one for their dog, as well, to help drivers realize there are others on the road.
Even Hunting
Hunters have made blaze orange their color of choice for safe stalking in the woods, since research has shown that deer and other animals do not see the bright color. Other hunters, however, know that the movement they see is a person, not a deer or wild turkey. Those who want to walk in the woods or along rural roads in hunting season are also wise to don protective gear.
Companies
Companies which must outfit their workers, organizers of events which require parking attendants and ticket takers, and people who want to purchase their own gear need not worry about the expense being too high. A simple pull-on or pullover garment can be found for under three US dollars online. There are many choices of material, color, and style, with options like mesh for warn weather wear or pockets to carry tools, rolls of tickets, or anything else needed on the job.
Safety vests come in other colors than the certified ones – pink or white, for instance – and can be customized with a company name or an event logo. Go online to look at the gear made to keep all a little safer when working or playing. Other options for safety include lime t-shirts, which also have numerous benefits.