Although tornados occur throughout the year, they are most common between the months of March and September. April has officially been named Tornado Awareness Month to remind communities of the various dangers tornados bring. Knowing what to do and where to go in the event of a tornado may save your life.
Here are our top five tips for staying safe during tornado season.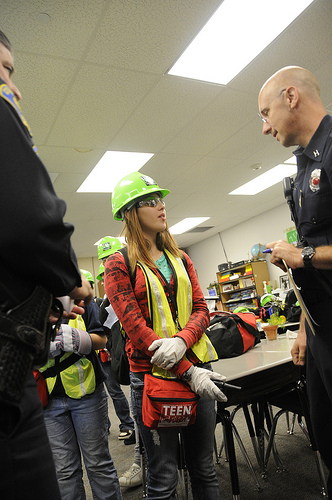 Locate local shelters and know your tornado risk. States like Kansas, Oklahoma and Nebraska are at a higher risk for tornados than most other states. Take the time to research the average frequency and severity of tornados in your area.
 Prepare a family disaster supply kit. Include non-perishable food, a First Aid Kit, at least three gallons of water, a good quality flashlight, extra batteries and any essential medications.
Practice a tornado drill. Nothing will compare to experiencing an actual tornado but it is important to be prepared in case disaster strikes. It is just as important for kids to practice safety drills at home as they do at school.
Establish a safe place. You never know where you will be when a tornado strikes you. Choose a safe place to go at work, school, home, the gym or any other places you frequent.
Use common sense. In the event of a tornado, get as low to the ground as possible and stay away from windows. Be alert of blowing debris and potentially dangerous gas or chemical smells.
For more tornado safety tips visit www.redcross.org.
How do you educate your community on tornado preparedness? Share with us!
Viewbrite Safety Products Facebook
Viewbrite Safety Products Twitter