In times of crisis, one thing Americans always do is pull together and support each other. Hurricane Sandy has been a devastating time for those on the East Coast and many of our first responders are still assisting with the recovery. With winter and snow fall upon us, many are still without heat, electricity, and running water. OSHA New York regional administrator Robert Kulick said in a press release. "OSHA wants to make certain that no casualties result from cleanup operations."
With downed wires, power outages, and hazardous debris it's important to prepare your first responders and community with the right tools to stay safe during storm clean up. Stock up on long lasting high powered flash lights. The Dorcy 500 Lumen Rechargeable Spotlight has a beam distance of 500 ft., stands upright, and has battery saving technology. Be seen, and protect your hands from the chilled temps, and hazardous debris with Scotchlite Reflective Gloves. Protect your feet from the cold and sharp materials with Black PVC Boot – Steel toe.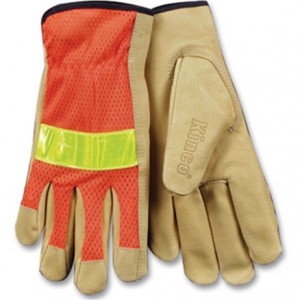 Workers helping in the clean-up of Sandy are encouraged to take precautions to keep safe from hazards. Assume all power lines are live; be aware of contaminated water, sharp objects, and carbon monoxide. Learn more at OSHA. If you need to contact OSHA for an emergency situation, call the toll-free hotline 1-800-321-OSHA.u need to cont
Our hearts go out to victims of Sandy and we want to make sure anyone helping in the cleanup, whether its government or private organizations or volunteers, stay as safe as possible. If you have a safety tip or a question be social and share with us now!
Viewbrite Safety Products Facebook
Viewbrite Safety Products Twitter