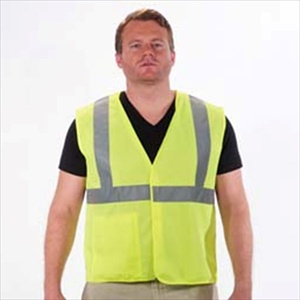 Safety and traffic are two words that commonly appear on the same page. This is because there are many dangers associated with the roads ranging from high speeds to inattentive drivers. This is why you need a traffic safety vest to use in certain situations while you are out on the roads. The traffic safety vests are usually made of bright neon shades, mostly orange and yellow, which can be spotted by other road users from a longer distance compared to other colors.
Bright Colors 
With these colors, tasks like changing a flat tire or any other roadside repairs can be carried out with relatively safely. Since emergencies occur even at night, most of these garments also have reflective stripes which makes it easier to spot them during the night. This also serves a great purpose during foggy weather.
Critical Thinking
Even with its advantages, your purchase decision should not be made blindly. You must consider various issues to ensure you get one that serves the intended purpose. Before considering any aspects of the garment you are about to purchase, you must consider the kind of task you want to use the vest for. Apart from the occasional use while changing a tire or doing other repairs, these garments are also used by people charged with traffic control. Road construction workers also need them in their line of work.
Options 
The type of work you use the garment for dictates the measurements as well as the material. In some cases, you may require it to be a bid baggy while in others, a tight fit is the best. This is so when one is operating machinery such as during road construction.
Quality 
One thing you will realize is that the best vests should be made from a sturdy material that will not rip easily. Since it is an outdoor garment, you are bound to encounter some tough situations, hence the need for a material that can withstand such pressure. It should also have useful features such as pockets where you can slip a torch or any other tool you are working with.
Cost 
One thing that troubles many people is the amount they should spend purchasing such vests. Being a very important item, one might be inclined to pay a premium to get one with the best reflective qualities as well as a sturdy material. However, this should not always be the case since there are many stores offering them at discounted prices. This is especially the case when one is buying online.
Guidelines 
Usually when buying, you should also look for a provider who can offer you guidelines on how to maintain the vests in perfect condition. Remember, the main reason you need one is for the reflective property. Therefore, if you do not clean or maintain it properly, it is likely to lose these properties. If this happens, the garment will no longer be useful.
Once you have your traffic safety vest, you can go about your duties on the road knowing that motorists will spot you from a significant distance especially if you have on a high visibility safety vest. This might seem like a simple matter but it might be the difference between life and death. Therefore, make sure you get the right one.